Welcome to the Mississippi Chapter of the IMIA. The IMIA's goal is for all IMIA Chapters to flourish to meet all the needs of the members of each region. While the IMIA is international it believes in the 'Think Global, Act Local' motto. We will have periodic conference calls to allow members in this region to network and find ways to advance the profession together in the region. Please email your representative with ideas, issues, and topics that you think should be discussed. The IMIA believes that organizing an IMIA Symposium each year in each state should be a key goal of the Chapter. If you are willing to volunteer to assist, please let your representative know.

Events
To find or post medical interpreting conferences or events in Mississippi go to:
http://www.imiaweb.org/events/default.asp

Trainings
To find or post trainings and workshops in Mississippi go to:
http://www.imiaweb.org/education/trainingnotices.asp.

Interpreters
To find IMIA members in Mississippi go to:
http://www.imiaweb.org/corporate/find.asp

Corporate Members
To find IMIA Corporate members in Mississippi go to:
http://www.imiaweb.org/corporate/corporatememberdirectory.asp

Registry
To be listed in the IMIA Interpreter Registry go to:
http://www.imiaweb.org/members/application.asp

MISSISSIPPI INFORMATION & RESOURCES
---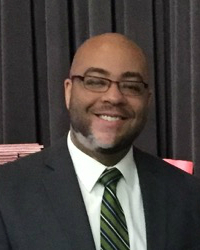 The IMIA is pleased to announce that Darren Reed is the IMIA State Chapter Chair for Mississippi. Please feel free to contact him at IMIAMississippi@imiaweb.org.

My name is Darren Reed, and I grew up in a small town in Mississippi. My family, though they only speak English, encouraged me to learn Spanish. Gradually, I started to take real interest in the culture. By the age of 19, I found myself completely immersed in the Latino Community. One summer I visited Central America and decided to move there permanently. I lived in Honduras where I participated in volunteer and missionary work for three and a half years. I stayed a year more, teaching English. Those were the best four and half years of my life!

Back in Mississippi, I found work as a bilingual employee. Part of my responsibilities involved interpretation and translation. Finally in June 2013, I landed my dream job as a Staff Medical Interpreter at a non-profit community health center. I got nationally certified in November 2015. Also that fall, I started learning American Sign Language. I was accepted in the Interpreter Training Program at a local community college which prepares individuals to interpret for the Deaf. In November 2016, I passed the Mississippi Quality Assurance State Screening with a Level One. My goal is to become a nationally certified trilingual interpreter.

State Vice Chair Position Vacant
To Apply Please See Requirements for IMIA Representation:
http://www.imiaweb.org/uploads/docs/Requirements_for_IMIA_Representation.pdf.
Please Note:
Only one letter of recommendation is required for vice-chairs, not two.
© 2019, International Medical Interpreters Association | Site map


Find us online: