Welcome to IMIA Certified Interpreters Division!

Dear IMIA certified members,
Are you a certified interpreter? Does your profile list you as a certified interpreter? All IMIA members who are CHI, CMI, and RID certified are automatically part of the Certified Interpreters (CI) Division.
The IMIA Certified Interpreters (CI) Division was created with the purpose of incorporating IMIA members who hold the CHI or CMI credentials as well as those certified by the RID, to work together under one roof to promote certification as key to professionalization.
CI Division Goals:
To provide opportunities for networking and sharing of updated information, guidelines, or regulations that can benefit members in their careers.
To identify interpreting training and professional enrichment resources in the US and abroad. This will help certified interpreters to earn their required annual continuing education units.
To be the sounding board for all certified interpreters in healthcare; their passion about the profession and their ideas to boost national and international efforts for more recognition.
The group is open to new ideas and proposals to improve the content of the website and your expectations of this Division. We are in the process of recruiting a Vice Chair and a Secretary for the division, and we would like to extend an invitation to consider any of these two posts.

Also, I will attend the Annual Trainers & Administrators Symposia (September 6-8) in Durham, NC, and it will be a great opportunity to meet all of you face to face there. We will have a dedicated session for the development of this division on the calendar. We look forward to hearing from you. Please email any suggestions, topics, or content that you would like to see addressed by this group and its website to the following e-mail address:

Please accept my best regards,

Patricia Alonzo
Mentor, Certified Interpreter Division

PS. Please go to your profile to make sure that you are listed as a certified interpreter. If you are not, go to members > profile > then check YES on the certification question.

---

CI Division Conference 2014 Call Schedule

First Thursday of every month at 7 EST.

Conference call # and access code will be emailed to members directly and will also be posted on the IMIA Calendar at http://www.imiaweb.org/events/imia.asp.

---
Training Directories

IMIA: http://imiaweb.org/education/trainingnotices.asp

CCHI: http://www.ceapcchi.org/FindAProvider

RID: http://rid.org/education/continuing_education/index.cfm

ATA: http://atanet.org/certification/aboutcont_overview.php
---

IMIA Certified Interpreters Division Chair
The IMIA is pleased to announce that Otto Zellman is the IMIA Certified Interpreters Division Chair. Contact: CIDivision@imiaweb.org.

Otto Zellman

Born in Argentina and raised in Germany, Otto was brought up in a multi-cultural and multi-lingual environment. His mother was a German-Spanish Interpreter and Translator for the Automotive Industry where Otto learned his trade. He was a Staff Sergeant and Interpreter in the German Army in Germany, Spain and Canada. Otto is a State Certified Foreign Language Correspondent and a Technical Translator and Interpreter in German-English-Spanish. He joined one of the now largest Language Service Providers of the Southeast in April 2001, where he started out as an independent contract interpreter, staff interpreter/translator, Lead Interpreter and then Interpreter Manager for spoken languages. Besides his responsibilities as a Manager, he has been interpreting an average of 500 billable hours a year mainly in the medical and legal field and can count on years of experience of training countless linguists in many different languages to prepare them for the challenges of an interpreter's life. He has extensive knowledge to share about how to best meet the linguistic demands of clients and providers and how to succeed as an interpreter in the language industry. Otto holds both national certifications for medical interpreters. Otto left the company in February 2013 to move to Greenville, South Carolina to reunite with his family and focus on his passion – training language professionals.

IMIA Certified Interpreters Division Vice Chair

The IMIA is pleased to announce that Brenda Blanco is the IMIA Certified Interpreters Division Vice Chair. Contact: CIDivision@imiaweb.org.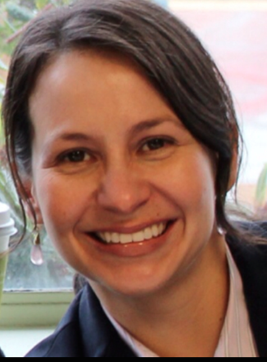 Brenda Blanco, CHI™, CMI-Spanish, is a Colombian native raised largely in California. She trained in the Court Interpreting Program at the Southern California School of Interpretation, and completed Bridging The Gap Training as well as the Connecting To Care: Patient Guide Training Program through The Cross Cultural Health Care Program. Brenda holds credentials as a Certified Medical Interpreter (DSHS) and Certified Social Services Interpreter (DSHS), as well as CHI™ and CMI-Spanish. She received a scholarship from The Harold P. Freeman Patient Navigation Institute in New York. Awarded a National Security Clearance and a Social Security Administration Clearance (SSA), she has worked as an Analytical Linguist and as an interpreter at SSA Hearings. Brenda has been a staff Medical Interpreter at Western Medical Center Santa Ana and Swedish Medical Center in Seattle; and is currently an independent contractor at Memorial Sloan Kettering Cancer Center. Brenda was a member of Interpreters United Local 1671 and District Chair for Pierce County, Washington, overseeing about 250 interpreters. She promoted legislation at the state level aimed at raising the level of professionalization for Medical Interpreters. She is a member of IMIA, the Northwest Translators & Interpreters Society and the National Council on Interpreting in Health Care.




IMIA Certified Interpreters Division Secretary
The IMIA is pleased to announce that Noemy E. Cochran, CMI-Spanish is the IMIA Certified Interpreters Division Secretary. Contact: CIDivisionSecretary@imiaweb.org.


Noemy E. Cochran, CMI-Spanish
Noemy E. Cochran, BA, CMI---A native of La Ceiba, Honduras, and Noemy came to the United States to attend college; she holds a BA in Biology from Sam Houston State University in Huntsville, Texas. After graduation, she went back to her home country and worked in the Analytical Chemistry Lab of a big transnational. She moved back to Houston in 2001 and had been working as a staff Spanish interpreter at Memorial Hermann Hospital, Texas Medical Center in Houston, TX. She has been a member of the IMIA for a number of years now; she is one of the founder members of the Texas Association of Healthcare Interpreters and Translators (TAHIT). In 2011, she and her colleagues became the first interpreter services department to become certified medical interpreters in the country. Noemy is actively involved in the validation of the interpreter's profession through education and certification, a firm believer that quality and education go hand on hand. She actively mentors pre-med students from Rice University in the understanding of the role, value and importance of the interpreter in the triad encounter. In her spare time, she and her husband like to spend time with their kids, beloved dogs, and potbelly pig.
---
Additional Documents
>Certified Interpreters Division Flyer
© 2019, International Medical Interpreters Association | Site map


Find us online: