Instructor:


Marlene Vicky Obermeyer, MA, RN
, A registered nurse with over thirty years of hands-on bedside nursing, Marlene originally came from the Philippines, completed her nursing education in the U.S., and has obtained additional certificates in cross-cultural training and transcultural nursing. Marlene is an experienced cross-cultural trainer and continuing education provider for nurses with emphasis on Cultural Competency. She has designed and authored over 100 contact hours of continuing education courses for nurses. She is a cross-cultural trainer who prepares expatriates and their families for international assignments and has worked with Cargill and Sprint international executives. Marlene is a certified eCollege instructor and has taught anatomy and medical terminology online at Virginia College. In 2009, she started Culture Advantage, an online continuing education provider offering three programs in Professional Medical Interpreter Training (English-Spanish, Language-Neutral, and Fast Track for Healthcare Professionals). The programs are based on the IMIA Standards in addition to 70 percent medical terminology content. She has trained interpreters for the Rockford Health Systems, Ohio Health Partners, and for indigenous speakers of five Maya languages as part of a U.S. Catholic Conference of Bishops project. Member: Kansas Association of Nursing Continuing Education Providers. Member: Texas Association of Healthcare Interpreters and Translators. Member and former KS-State Representative: International Medical Interpreters Association.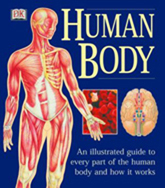 HUMAN BODY
An Illustrated guide to every part of the human body and how it works.
Baggaley, Ann. Dorling Kindersley Publishing, Inc. New York, New York. First edition 2001. (This small book will be given to each participant)





Times:
8am-5pm
12pm-1pm, 1 hour lunch break - lunch not provided
CEUs
0.8 IMIA CEU credits will be given to participants.
8 ATA (American Translators Association) Continuing Education Points (CEPs) will be given to participants.
RID - up to 0.800 PS CEUs
Cost

$150 - For those attending the 2011 IMIA Conference
$175 - For those *not* attending the 2011 IMIA Conference
Please note this is a language neutral workshop. All instruction is given in English.