IMIA Lighthouse Leadership Award
One of the most important and widely recognized functions IMIA fulfils for its members is the awarding of IMIA prizes and awards at our Annual International Conferences on Medical Interpreting. Being selected by a national and international jury to receive an IMIA prize or award signifies recognition of the 'best of the best' by one's peers around the globe. Please take this opportunity to nominate outstanding colleagues in the field for the IMIA prizes as recognition of their professionalism and to demonstrate their work and accomplishments in advocating for the profession and for the patients who require interpreters all over the world. Individuals are entitled to nominate one candidate per prize. All IMIA members and others are encouraged to submit nominations.
This Award of Merit was established in 2010 by the IMIA International Board of Directors and is the highest award granted to an individual member or a corporate member of the IMIA for distinguished leadership, service and outstanding participation in IMIA activities during the previous year. The IMIA leadership includes the standing and former IMIA National and International representatives, as well as the IMIA Committee and Division Chairpersons and the IMIA Executive Board as well as others who take on positions of leadership in the IMIA. Recipients receive a complimentary registration to the IMIA International Conference in Medical Interpreting and a complimentary one year membership to the organization. This award recognizes the achievements of individuals who have made significant and lasting contributions to improving patient safety and language access in health care, and individuals who, through specific initiatives or projects of the IMIA, have made an important contribution to our profession at a national and/or international level.
Submission Requirements:
a. A description of no less than 100 words with specific examples of why the nominee should win this award (nominee bio preferred but not required)
b. Contact information of nominee
c. Contact information of person making submission
e. All emailed to
info@imiaweb.org
---
The Recipients of 2020 IMIA Lighthouse Leadership Award
Juana Horton & Chief John J. Burke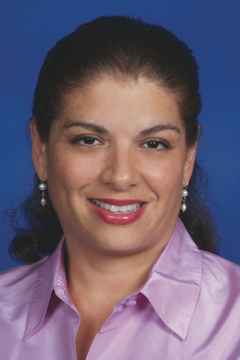 Juana Horton is the President and CEO of Horton Interpreting Services Inc., an agency that has become the number one interpreteing business in Rhode Island, providing the highest quality transtlation and interpreting services in over 200 languages and dialects, including Sign Language.
Ms. Horton has more than 22 years of practical application experience in translating and interpreting. She is the Past President and current Treasurer to the International Medical Interpreters Association (IMIA) executive board, and active member of the American Translators Association (ATA). Past co-founder and past president of the Rhode Island Hispanic American Chamber of Commerce.
Ms. Horton has received the following awards:
​"Smaill Business Leader of the Year" awarded by the Greater Providence Chamber of Commerce.
The SBA's "RI Minority Small Business Person of the Year" award and the Rhode Island and New England's "SBA's Minority Small Business Advocate of the Year" award.
The "Extraordinary Woman Award in Business" fromthe RI Extraordinary Woman Association.
The RI YWCA's Hallmark Women Award for "Women's Economic Empowerment".
The "Healthcare Business Leader of the Year" from the National Association of Hispanic Healthcare Executives.
The "Entrepreneur" Award from the Genesis Center.
"Woman in Business" from the Women's Center of RI.
"Influencial Women Behind Hispanic Chambers". N.J., Morris County Hispanic Chamber of Commerce.
"Women in Business Champion of the Year" from the Small Business Administration.
Besides the boards and associatiions related to her business industry, Ms. Horton serves and has served on a number of boards/committees including: Association of Latino Professionals in Finance and Accounting, Blue Cross and Blue Shield of Rhode Island, New England Associaiton of Schools and Colleges, Butler Hospital Board of Governors, Greater Providence Chamber of Commerce, Rhode Island School of Design Museum Arts committee, The Providence Foundation, RI Hispanic Chamber of Commerce to name a few.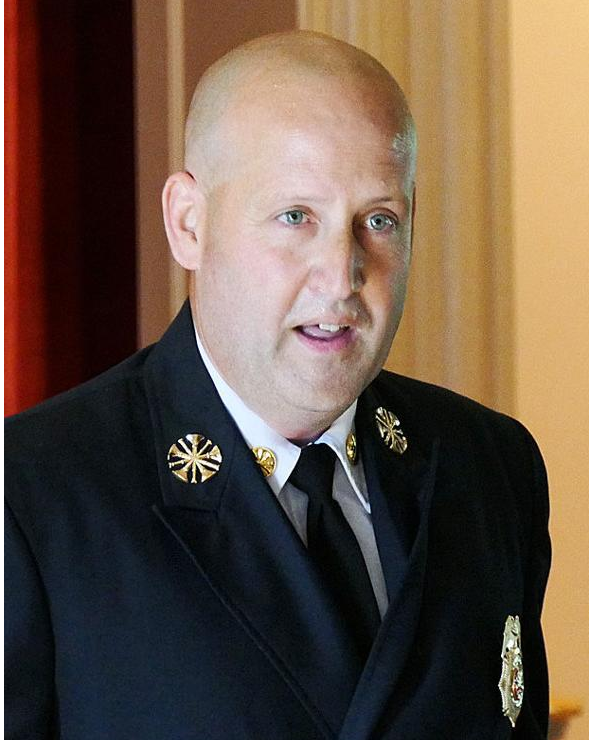 John J. Burke is a 23-year member of the Sandwich (MA) Fire Department where he currently serves as the Chief of the Department. He was previously Deputy Fire Chief over-seeing Operations, Community Risk Reduction and Special Operations and prior to that Fire Prevention Officer and FF-Advanced EMT. He is a Graduate Instructor at the Boston University School of Medicine's Graduate Program in Healthcare Emergency Management. He holds a Bachelor's Degree in Fire Science from Columbia Southern University and a Master's Degree in Healthcare Emergency Management from Boston University. He has designed and delivered over 100 "hybrid" exercises to federal, state and local providers that emphasize learning and integration of private sector resources. The exercises have led to several policy changes and improved inter-agency relationships and well as private sector collaboration. He has consulted for several Federal Agencies on Emergency Management and currenty serves as a Guest Lecturer at the Uniformed Health Services University in Bethesda, Maryland and UPENN School of Medicine's Occupation Medicine Program lecturing on disaster and information management topics.
---
The Recipient of 2017 IMIA Lighthouse Leadership Award
Kazumi Takesako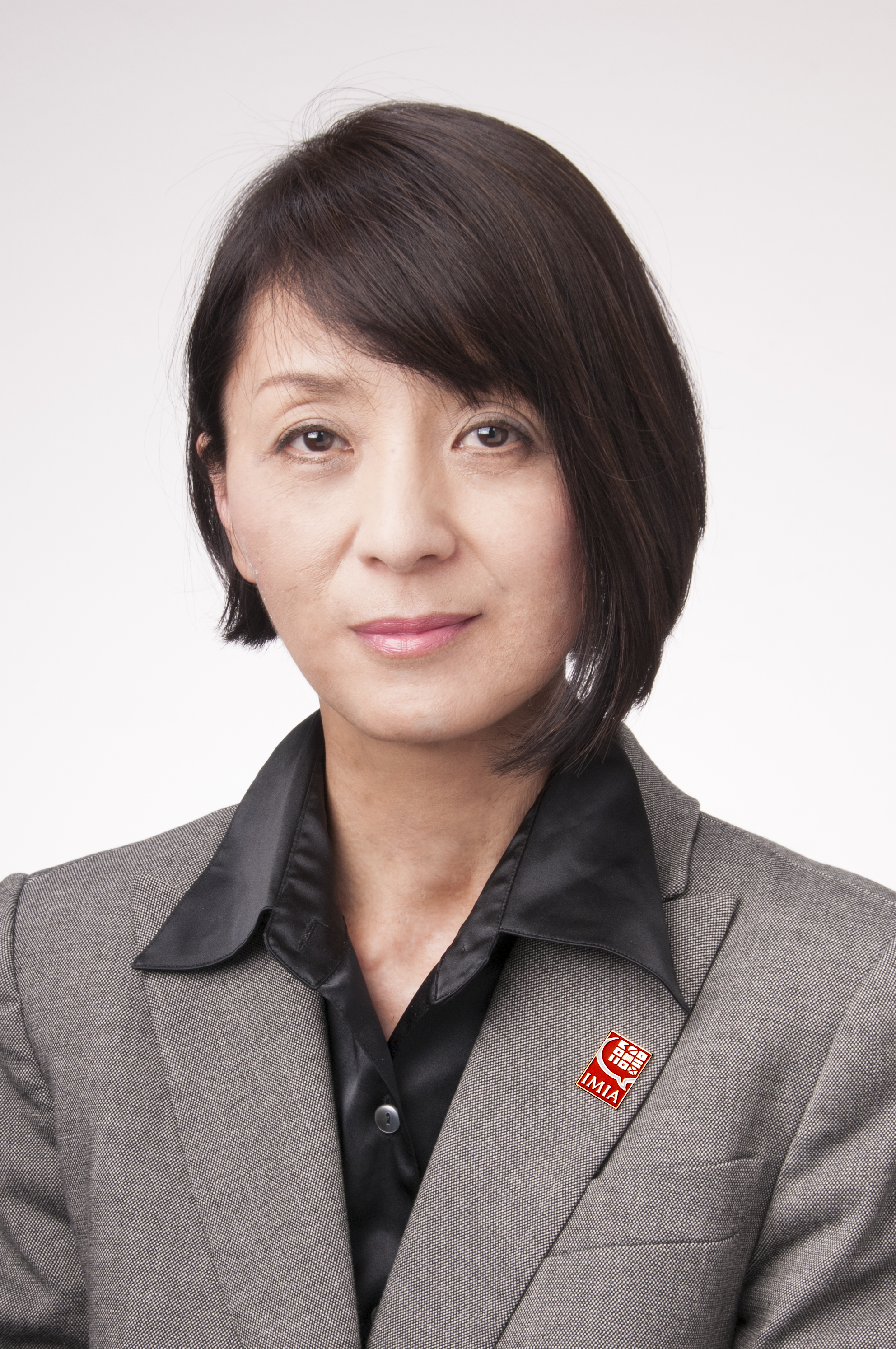 Kazumi Takesako, PhD, Professor at Fujita Health University teaching Japan's first Master course of medical interpreting with an aim to educate professionals ready for language access management. She holds a master's degree in interpreting education, is fluent in English, Spanish, and Japanese. She has been the IMIA's Board of Directors and now serves as the Interim Secretary of the Executive Committee as well as the Japan Chapter Chair. She is a Certified Surveyor by Japan Medical Education Foundation, JMIP. She chairs the Committee "Remote Medical Interpreting" at the Japan Tele-medicine and Tele-Care Association. She is determined to advance the profession across Asia and beyond with ADVOCACY and EDUCATION of stakeholders in mind. For that purpose, she organized the IMIA Asia Symposium in 2014 and International Symposium in 2015.
---


The Recipient of 2015 IMIA Lighthouse Leadership Award
David Cardona, MD, MPH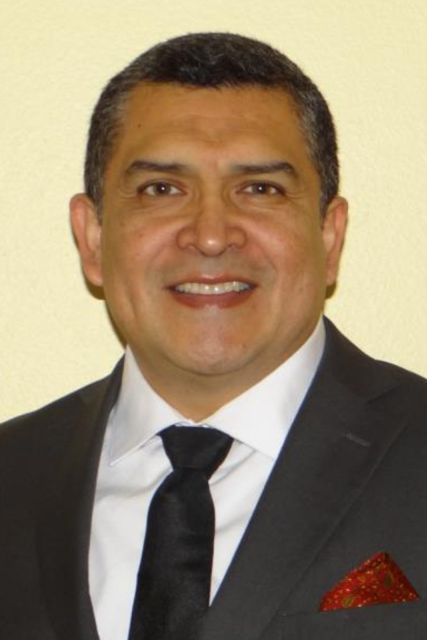 Dr. David Cardona is the Language Access Services Coordinator at Oregon Health Authority, Office of Equity and Inclusion. Dr. Cardona convenes multiple state agencies, government jurisdictions, community organizations and private sector representatives to advance Title VI of the Civil Rights Act and Title II of the Americans with Disabilities Act to improve access to services for persons with limited English proficiency (LEP) and with disabilities. Dr. Cardona is developing a comprehensive Language Access Service Policy for the Oregon Health Authority in partnership with the Department of Human Services.
Dr. David Cardona holds a medical degree from the Universidad Autónoma de Santa Ana, El Salvador, a Master of Public Health from Portland State University, and a Scientific Degree from the University of Basel, Swiss Tropical and Public Health Institute in Switzerland. He has executive management education from the School of Public Health at Harvard University and coursework in training of trainers for health care interpreting professionals from the Monterey Institute of International Studies in California.
Dr. Cardona is the co-founder and former vice-president of the Oregon Health Care Interpreters Association, working to promote certification and training of health care interpreters. He is also a nationally recognized lecturer in language access services, and a civil rights advocate for the protection of LEP populations of the nation.
---
The Recipient of 2011 IMIA Lighthouse Leadership Award
Izabel S. Arocha, M.Ed., CMI

Izabel S. Arocha, M.Ed., CMI, is a nationally certified medical interpreter and the Executive Director of the International Medical Interpreters Association, the representative association of medical interpreters worldwide. Arocha serves as Secretary General of FIT, The International Federation of Translators, representing over 100 translator, interpreter, and terminologist associations worldwide. She is also a member of the Global Advisory Board, and is an ASTM an ISO Expert US Committee delegate on their respective interpreting standards. She worked as a professor at Boston University and Cambridge College and advocates for academic education as a means to professionalization. Her Multidisciplinary Competency Model provides a generalist to specialist interpreter identity schema. She was an advocate for the IMIA charter from 1986 to implement certification and as IMIA President, co-founded the National Board of Certification for Medical Interpreters in 2009. She advocates for the reimbursement of medical interpreters in Capitol Hill, and internationally for language rights as an international human rights issue. She was born in Australia and raised in Belgium, Spain, Japan, Mexico, Serbia, and Brazil and is fluent in Spanish and Portuguese and speaks French well. She was the recipient of the Language Award in 2008 and the IMIA Lighthouse Leadership Award in 2010 and the Founders Award from the National Medical Interpreter Certification Forum in 2011. Arocha holds a Bachelor in Management from Lesley University, a Translation Certificate from University of Cambridge, England, from 1981, and a Masters in Education from Boston University. Currently she is a PhD candidate at Osaka University, Osaka, Japan. Her most recent international research explores the cultural interface role of medical interpreters
© 2022, International Medical Interpreters Association | Site map


Find us online: