IMIA Provider Excellence Award
One of the most important and widely recognized functions IMIA fulfils for its members is the awarding of IMIA prizes and awards at our Annual International Conferences on Medical Interpreting. Being selected by a national and international jury to receive an IMIA prize or award signifies recognition of the 'best of the best' by one's peers around the globe. Please take this opportunity to nominate outstanding colleagues in the field for the IMIA prizes as recognition of their professionalism and to demonstrate their work and accomplishments in advocating for the profession and for the patients who require interpreters all over the world. Individuals are entitled to nominate one candidate per prize. All IMIA members and others are encouraged to submit nominations.
The IMIA has always counted on Provider Champions. These are healthcare providers/entities who have conducted research related to language access or medical interpreting, who volunteer their time to spread the word about the importance of professional interpreting services as a patient safety issue, or providing suport and empowerment to medical interpreters in their professional and career development. This award was established in 2011 and recognized a healthcare professional/entity who has made a lasting impact in the field of medical interpreting. This award recognizes the need for outstanding healthcare provider/entity champions who take our mission as their mission for the patient safety of those patients who have a language barrier to healthcare. This is a clinician/healthcare entity who is a community leader and has joined the interpreter community to fight for universal language rights.
Submission Requirements:
a. A description of no less than 100 words with specific examples of why the nominee should win this award (nominee bio preferred but not required)
b. Contact information of nominee
c. Contact information of person making submission
e. All emailed to
info@imiaweb.org
---

The Recipient of 2017 IMIA Provider Excellence Award
Memorial Hermann Hospital – Texas Medical Center
Interpreter Services Department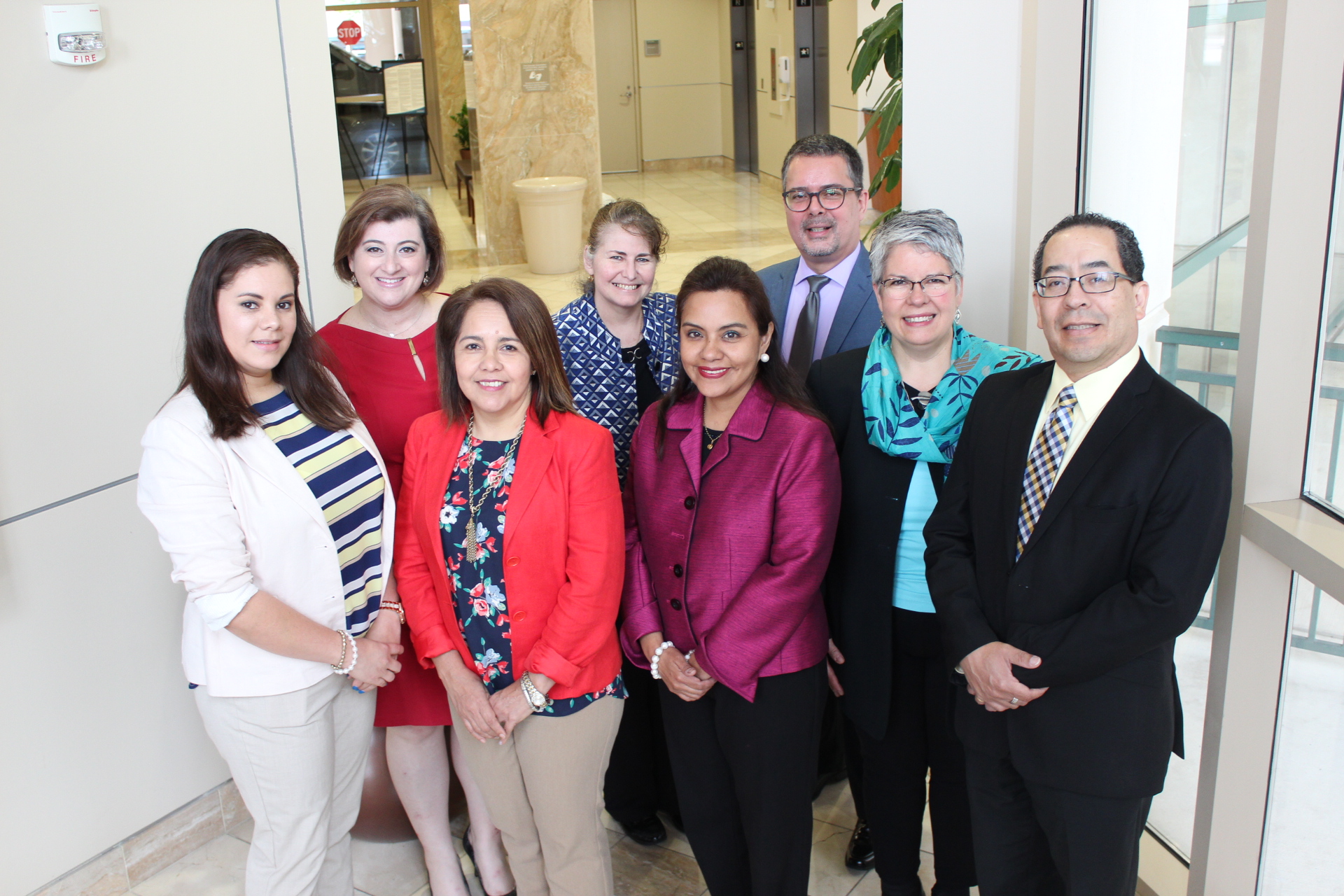 Committed to providing the highest quality of care, Interpreter Services at Memorial Hermann-Texas Medical Center (TMC) is dedicated to providing accurate and complete interpretation services in all languages, including American Sign Language, for Limited English Proficiency (LEP) patients and their families at no cost. The Interpreter Services department works in tandem with patients, family members, physicians and caregivers, and is an ambassador for customer service.
In 2012, The National Board of Certification for Medical Interpreters (CMI) recognized Memorial Hermann-TMC as the first hospital in Texas and the first in the United States to have all nationally-certified medical interpreter staff. It also recognized the determination, vision and support of hospital leadership to help ensure LEP patient safety by promoting the professional advancement of medical interpreters. To achieve the prestigious CMI status, medical interpreters undergo a rigorous exam to make sure they have met the national standards. Memorial Hermann-TMC values the role of its interpreters and encourages all members of its Interpreter Services team to become certified and renew that certification. In addition, the Campus offers interpreters continuing education opportunities, covering expenses and granting education days for conferences, webinars and workshops.
Members of the Memorial Hermann-TMC Interpreter Services team also serve in additional roles that often unnoticed. They are mentors, educators, promoters and advocates. They are members of the International Medical Interpreter Association (IMIA) and other professional associations, such as the American Translators Association (ATA) and the Houston Interpreters and Translators Association (HITA). Many are active volunteers in their communities, at their places of worship and in other non-profit groups, bringing skills to the team that enrich it in many ways.
Interpreter Services currently provides language assistance 24/7. Not only does the department handle all interpretations for the Memorial Hermann-TMC Campus, but it also oversees all translations, including medical records, webinars, informed consents and a wide variety of patient education material.
As one of only two certified Level I trauma centers in the Greater Houston area, Memorial Hermann-TMC provides 24/7 emergency and trauma care in addition to serving as the primary teaching hospital for McGovern Medical School at The University of Texas Health Science Center at Houston (UTHealth). The hospital is renowned for providing leading-edge care in trauma, heart, neuroscience, orthopedics, women's health, general surgery and transplant services.
---


The Recipient of 2015 IMIA Provider of the Year Award
Arkansas Children's Hospital,Social Work, Family Services and Interpreter Services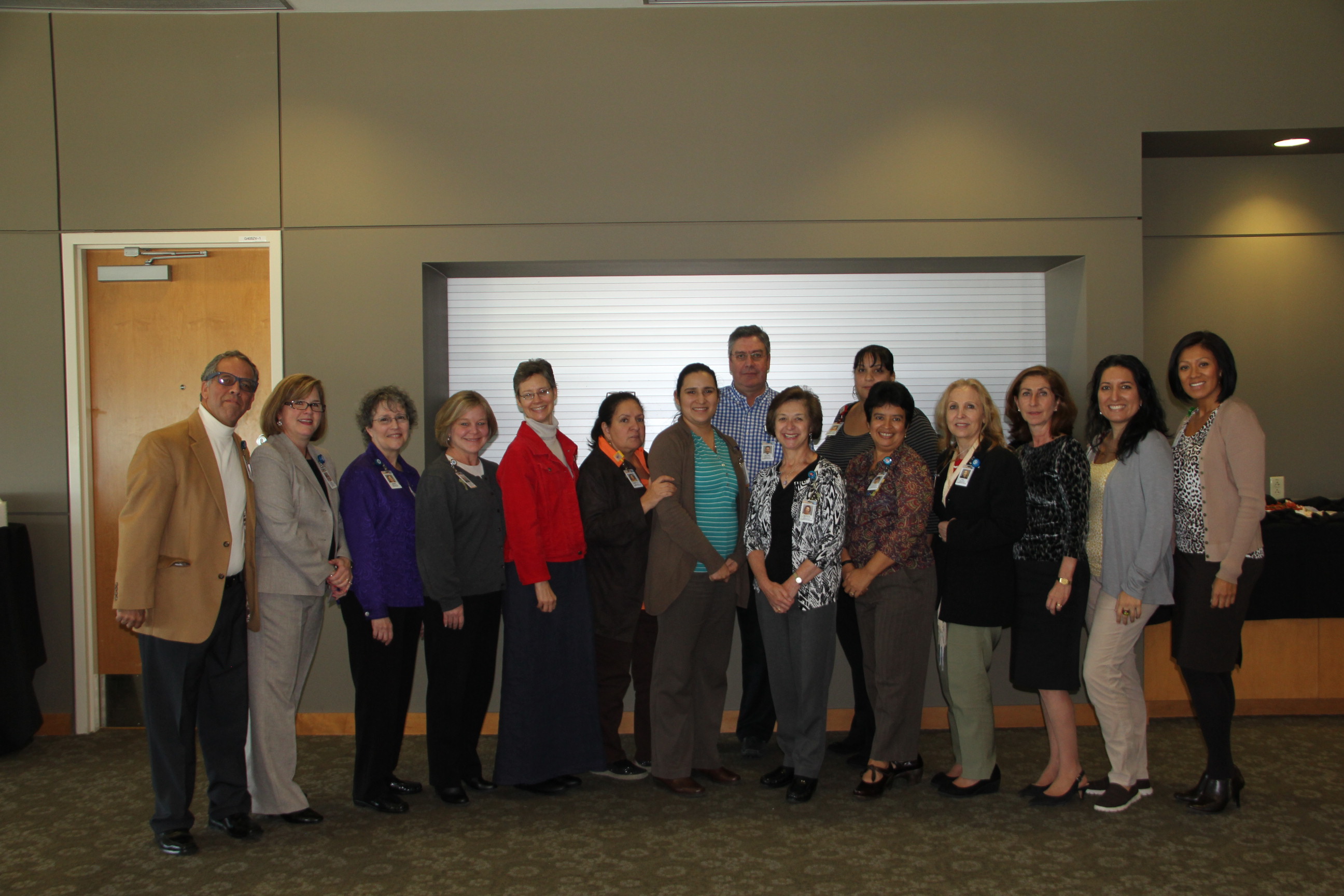 Arkansas Children's Hospital recognized the increasing influx of first generation Spanish immigrants into the State. Understanding the special needs and difficulties this segment of the population had, Arkansas Children's Hospital created in 2001 its own in-house Interpreter's Department to bridge the cultural gap and language barrier. The department grew from 3 interpreters handling about 1600 assignments in 2001, to 19 interpreters and 2 coordinators covering the entire hospital and clinics 24/7 and handling tens of thousands of assignments in 2014. The department has translated the immense majority of hospital documentation, patient information and hospital discharges, providing savings to the hospital and better service for families.
The department handles all incoming and outgoing phone calls between staff and families. Arkansas Children's Hospital Interpreters have access to patient databases and facilitate communication when parties don't know the pertinent information to contact the appropriate party. Arkansas Children's Hospital Interpreter's Department handles an average of 225 phone calls on a daily basis. In its role as patient advocate, the department provides another set of eyes to catch potential medical mistakes, as well as detecting the lack of understanding by families due to educational barriers. Arkansas Children's Hospital requires all in-house interpreters to have a minimum of a 4 year college degree and impeccable communications skills in Spanish and English, and it is working toward certification for all interpreters. The department counts and depends on 2 coordinators that assign the interpreting staff to the different locations throughout the hospital and clinics. Assignments are given priority according to medical urgency, interpreter proximity to location, clinic readiness and planned appointments. The coordinators facilitate telephone communication between staff and patients. Arkansas Children's Hospital has achieved an excellent level of service to its LEP families by providing face to face and telephone assistance with staff that is very knowledgeable not only of the hospital facilities, organization, systems and routines, but also staff and patients needs.


The Recipient of 2015 IMIA Provider of the Year Award
Duke University Hospital - International Patient Services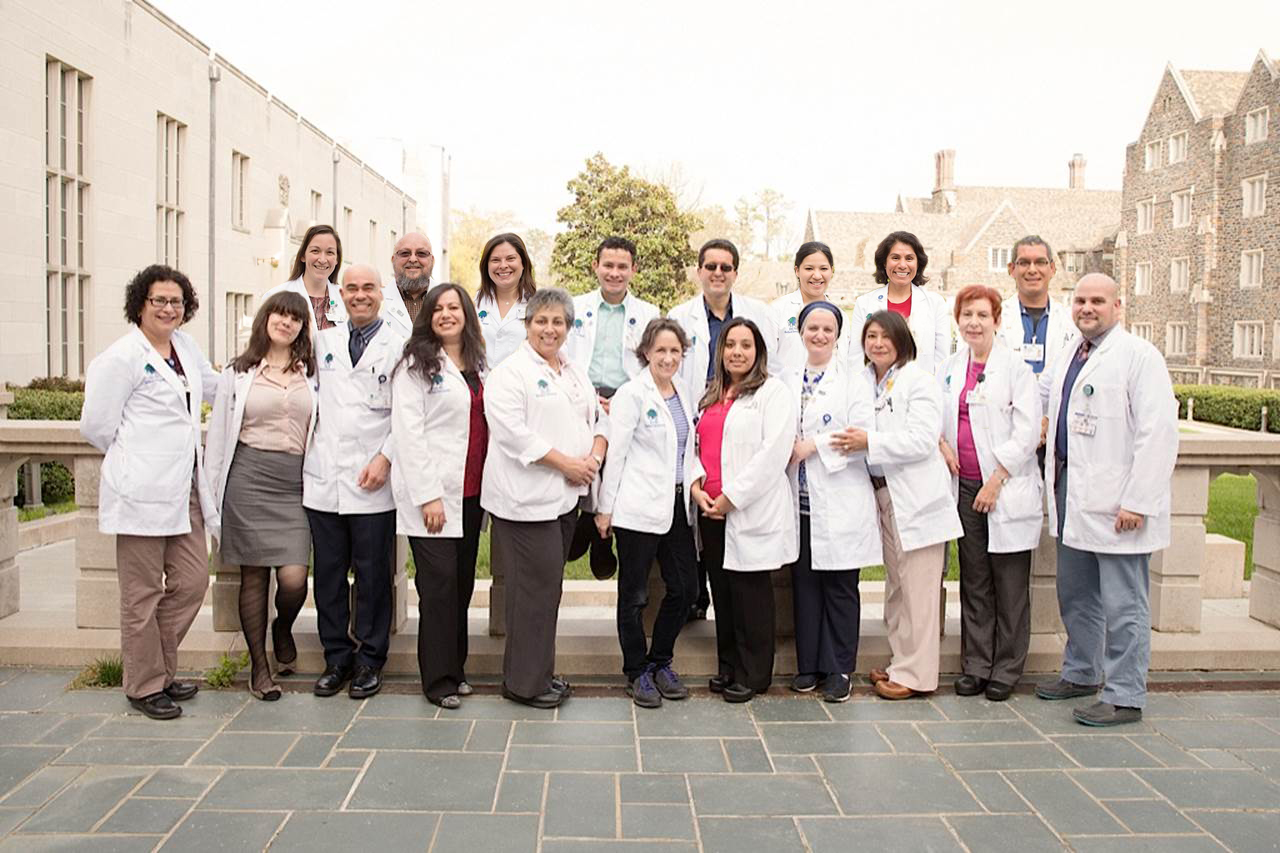 The mission of Duke Hospital is to: "put the person who needs care at the center of everything we do." Patients come to Duke Hospital form different parts of the country and the world and no matter where they come from and what they come for, providers and staff members make every patient feel like they are the center of everything. Duke International Patient Services is a department of Duke Hospital with 24 dedicated interpreters who provide language assistance to more than 200 LEP patients a day.
Interpreters at Duke are known for being knowledgeable, dedicated, energetic, and caring individuals who act with the utmost professionalism which contributes to a pronounced representation of the profession internally and externally.
Duke interpreters led by their manager, Nouria Belmouloud, played an important role in the advancement of the profession. They were among the first teams of interpreters to achieve certification collectively in one day. Before then, they participated in the pilot phase of the oral certification exam development by the NBCMI. Duke Interpreters who are always eager for professional development organized a number of educational events. To name a few, Duke IPS organized a Certification Symposium in 2008 in partnership with IMIA leadership; organized another seminar in February'11 in collaboration with IMIA executive director, Izabel Arocha, as a speaker and prime motivator for certification to a number of interpreters who attended from different areas of the country; an educational opportunity as prominent Duke physicians gave lectures in their respective specialties. Duke IPS hosted the Trainers and Administrators Symposia in September'13 and offered two boot camps as continuing education opportunities.
A number of Duke Interpreters have been trained and licensed by CCHCP to provide Bridging the Gap Training and have been the main interpreter trainer in the South Eastern Region since January of 2000.

---
The Recipient of the 2011
IMIA Provider of the Year Award
Dr. Eric J. Hardt

Dr. Eric Hardt
Dr. Eric Hardt is Associate Professor of Medicine at the Boston University School of Medicine. He is the Medical Director of the Home care Program of the Geriatrics Section of the Department of Medicine at the Boston Medical Center. He obtained his B.A. from Yale University in 1970 and M.D. from Tufts Medical School (Boston, MA) in 1974. Dr. Hardt's activities in the area of non-English-speaking patients and medical interpretation are well known around the country. He has been the primer mover behind the production of videotape educational materials for medical interpreters and for health care workers working across language barriers (The Bilingual Medical Interview; The Bilingual Medical Interview II: The Geriatric Patient; "Put Your Feet in Water" Haitians, Health Care and AIDS). Dr. Hardt has authored and co-authored book chapters and articles on medical interpretation, the bilingual medical interview, cultural factors in the medical interview, and related areas. He has published on issues of exclusion of non-English-speakers from medical research, on issues involving costs and outcomes related to the use of medical interpreters in the ED, and on inadequate medical interpretation as a cause of medical errors. Dr. Hardt is a founding member of the Massachusetts Medical Interpreters Association. Most recently, he has been serving on the Board of the National Board for Certification of Medical Interpreters.