IMIA Medical Terminology Boot Camps™

January 18, 2013

Miami Beach Convention Center
1901 Convention Center Drive
Miami Beach, FL 33139
http://www.miamibeachconvention.com/


Register using the IMIA 2013 Conference Registration Form:
http://www.imiaweb.org/conferences/confreg2013.asp


---
8 Hour Medical Terminology Boot Camp
Language Neutral
A review course for all interpreters

MEDICAL TERMINOLOGY 101 FOR INTERPRETERS (TM)
A review of basic medical terminology. Participants will acquire the essential knowledge of the basic components of medical terminology. Anatomy (structure), physiology (function), and pathology (diseases and disorders), are discussed. The session establishes a supporting knowledge that can encourage more independent and active learning. This is an interactive class. During the session's activities, the class will be divided into groups to work together and practice. Bring your dictionaries and a notepad. This session is language neutral and does NOT address the translation of terms, but the meaning of the terminology in English.

Learning Objectives:
* Identify basic anatomy and physiology related to the major body systems.
* Recognize prefixes, root words, and suffixes used to form medical terms.
* Explain terminology of common diseases and disorders associated to each body system.
* Recognize meaning of most common diagnostic procedures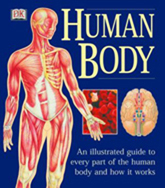 HUMAN BODY
An Illustrated guide to every part of the human body and how it works.
Baggaley, Ann. Dorling Kindersley Publishing, Inc. New York, New York. First edition 2001. (This small book will be given to each participant of the 8 Hour Boot Camp)



HOURS
8am-5:30pm (lunch break 12:30pm-2pm, lunch not provided) on Friday, January 18, 2013.

CEUs
IMIA: 0.8 IMIA CEU credits will be given to participants.
ATA: 8 ATA (American Translators Association) Continuing Education Points (CEPs) will be given to participants.
RID: To request RID CEUs, please send an email to the MassRID Certification Maintenance Program at CMP@MassRID.org, or contact your local CMP Coordinator.

8 Hour Boot Camp Rates:
$129 - For those attending the 2013 IMIA Conference
$199 - For those *not* attending the 2013 IMIA Conference
8 Hour Advanced Boot Camp
English < > Spanish
Workshop is mostly in English but linguistic examples are in Spanish. Advanced knowledge and experience required. Participants will be asked to role-play various scenarios throughout the session. Please come prepared to actively participate.

This IMIA Advanced Boot Camp is an 8-hour workshop that has been designed to meet the needs of advanced practicing medical interpreters in various and different advanced areas of healthcare interpreting. The first course to be offered is:
INTERPRETING IN DIFFICULT SITUATIONS:
FROM DEATH TO PROFANITY (TM)
Interpreting death, violence, trauma, psychiatric situations, embarrassing language and profanity requires an enormous amount of energy, poise and skills from even the most experienced medical interpreter. Participants will learn about the main conditions, characteristics and peculiarities of difficult situations to help formulate different strategies to maintain accuracy, to ensure safety and to cope with these specific situations. Through case based scenarios and real life examples, participants will address the cultural, interpersonal, linguistic and stressful issues that typically arise. Group exercises allow for the exploration of cultural and linguistic concepts embedded in the case based renditions and interventions.
Learning Objectives - Participants will:
* Analyze the key characteristics and special conditions of difficult situations.
* Acquire specific techniques to address the cultural and linguistic issues embedded in difficult situations.
* Ensure that accuracy of interpretation is maintained regardless of the difficulty of the situation.
* Learn to normalize idiomatic expressions that are linguistically and culturally difficult.


HOURS
8am - 5:30pm (1 hour lunch break 12:30pm - 2pm, lunch not provided) on Friday, January 18, 2013

CEUs
IMIA: 0.8 IMIA CEU credits will be given to participants.
ATA: 8 ATA (American Translators Association) Continuing Education Points (CEPs) will be given to participants.
RID: To request RID CEUs, please send an email to the MassRID Certification Maintenance Program at CMP@MassRID.org, or contact your local CMP Coordinator.

8 Hour Advanced Boot Camp Rates:
$139 - For those attending the 2013 IMIA Conference
$209 - For those *not* attending the 2013 IMIA Conference


IMIA BOOT CAMP INSTRUCTORS:



Anita Coelho Diabate; IMIA Vice President
IMIA Senior Medical Interpreter Trainer
Anita Coelho Diabate is a Portuguese Medical and Mental Health interpreter with the Cambridge Health Alliance. She also serves as Adjunct Professor of Mental Health Interpreting at Cambridge College and was recently awarded "2012 Interpreter of the Year" at Cambridge Health Alliance. Anita holds post‐secondary certificates in both Medical and Mental Health interpreting from Cambridge College. In her role at the Cambridge HealthAlliance, she works both within their internal Call Center and on the hospital units fielding Medical and Mental Health interpreter assisted calls and face‐to‐face requests while serving as a multilingual Information Specialist. As Vice President, her responsibilities include developing innovative ways in which to promote Medical Interpretation internationally, incorporating "best practice" orientation and member feedback into new programs for furthering professional interpreter development. As an IMIA Board Director, she is committed to sharing vital information on National Certification for the advancement of Professional Medical Interpreters.




Alvaro Vergara-Mery, PhD, CMI
IMIA Senior Medical Interpreter Trainer
Prof. Alvaro Vergara-Mery is the acting manager and staff certified medical interpreter at University Medical Center in Las Vegas, Nevada. His background in education, Spanish and his extensive experience as medical interpreter have allowed him to design, develop, train and teach several classes focusing on medical interpreting and translation. As a faculty member with experience in Spanish Proficiency Testing he also conducts testing for bilingual hospital staff at his hospital. He is also a faculty member at MITIO (Medical Interpreting and Translating Institute Online). Dr. Vergara-Mery is very active in attending and presenting at Conferences, panels and presentation nationally and internationally. He is also the IMIA (International Medical Interpreters Association) Nevada Chapter Representative and vice-president of NITA (Nevada interpreters and Translators Association). Dr. Vergara-Mery's BA (English and Education) is from Universidad de La Serena, Chile. His MA in Education and Spanish is from Minnesota State University at Mankato and his Ph.D. in Spanish with a minor in Humanities is from Arizona State University. He was a faculty member at Arizona State University, Western Kentucky University, and the Kentucky Institute for International Studies before embracing the medical interpreting and translating career.



---
Please email
info@imiaweb.org
for information.
© 2013, International Medical Interpreters Association | Site map


Find us online: