Lifelong Webinars
Cost:


IMIA Member:
Free


General Public

: $25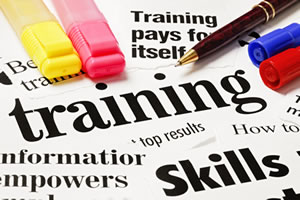 PLEASE READ:
At the time of Webinar registration, type in your name as it should appear on the certificate, send all requests to:

webinars@imiaweb.org

please allow two (2) weeks for processing.

Current IMIA members: please register for the Webinar at least 48 hours prior to the event, an email with login instruction will be sent out prior to the scheduled Webinar.
Disregard the payment prompt for this transaction. No further action is required if you are an active member.

General public: please complete the payment page in order to receive the email with login instruction; registration and payment must be completed 48 hours prior to the event
Expired IMIA members: please complete your renewal and payment 3 days prior to the event (otherwise we will not be able to guarantee your access to the Webinar)
After you register, you will receive an email 24 hours prior the webinar start time with login information and instruction
$10 fee applies for re-issue of certificates requested more than a year from the date of original Webinar
Attendance Policy:
Certificate of attendance/CEU will NOT be issued if the attendant is more than 10 minutes late or does not stay for the entire duration of the Webinar
---

Topic:

Turning Your Thermostat Down
– Preserving Emotional & Physical Energy When Vicarious Trauma Sets In
2:30pm Pacific / 4:30pm Central / 5:30pm EST
Presenter: Diane Mouradian, MA Psychology, MFTIBilingual Psychiatric Social Worker
Offers
IMIA CEUs
0.15 CEUs
To understand what vicarious trauma and self care mean to YOU, explore your personal framework, along with the cultural, familial and socio-economic influences in your life.
How does vicarious trauma occur?
Is everyone susceptible to it?
How do I know if I am experiencing vicarious trauma?
What stigmas exist?
What can happen if I DON'T address it?
Vicarious trauma is real. Logic tells us that it is not a sign of weakness. Do you really believe that though? Your future may depend on it.
This is not a lecture but, rather, an interactive, practical, hands-on self-assessment that will allow a participant to answer the following:
What is vicarious trauma?
Am I exhibiting signs of vicarious trauma?
How does it specifically manifest itself in my emotional and physical well-being at the current time?
How do my own cultural and philosophical beliefs and background shape my perception of how I should and do react to my experiences?
What coping mechanisms do I use?
How can I incorporate healthy coping mechanisms into my daily life, starting TODAY?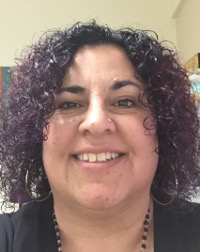 Diane Mouradian, MA Psychology, MFTI. Ms. Mouradian is a seasoned human-services professional with 25 years of experience in the public and private sector, specifically working with the Monterey County Health Department/Children's Behavioral Health, Stratus Video, Language Line Solutions, The Community Hospital of the Monterey Peninsula and The YWCA of Monterey County. Combining her experience as an interpreter, a Master's Degree in Psychology, a coaching certification from the Hudson Institute and bilingual, clinical work in the areas of addiction, domestic violence and childhood trauma as well as an extensive background in personnel management of thousands of interpreters worldwide, Ms. Mouradian is in a unique position to address vicarious trauma. Left unresolved, trauma has multi-generational, downstream effects on the functioning of individual and family systems.
---
Topic:
Handwashing and Beyond: Medical Interpreter Safety.
2:30pm Pacific / 4:30pm Central / 5:30pm EST
Presenters: Kamilah Torres-Carmona
Offers
IMIA CEUs
0.15 CEUs
Topic:
Effects of Religious Preferences of the LEP on Medical Interpreting.
2:30pm Pacific / 4:30pm Central / 5:30pm EST
Presenters: Frank Montez
Offers
IMIA CEUs
0.15 CEUs
---

CEUs
For each 1.5 hour program in our IMIA Lifelong Learning Webinar Series, IMIA will credit 0.15 IMIA Interpreter CEUs to those who attend for the entire webinar session.

PLEASE NOTE: In order to be eligible to receive the Certificate of Attendance for 0.15 CEUs, you must:

1) Sign on to the webinar within 15 minutes after the beginning of the webinar and remain until the end of the presentation.

2) Register with your first and last name.

3) Attend the webinar by viewing the presentation while also connecting to the teleconference call (attending by teleconference only does not count as full attendance.)

Please note: viewing the webinar recording after the webinar has taken place does not entitle one to a certificate of attendance.

Electronic certificates are not sent automatically - Certificates of Attendance are available to all attendees upon request:

1) Type in your name as it should appear on the certificate when registering for a webinar

2) Email webinars@imiaweb.org requesting your e-certificate at the conclusion of the webinar, and include the name the webinar that was attended.

3) Requests for certificates will only be accepted on the day of the webinar, before the attendee data is archived.

Please allow up to 2 weeks after your request to receive your certificate.

PINRAs through MassRID will require that the participant:
Contact the MassRID CMP (cmp@massrid.org) as soon as they register for the event at the event, collect a Certificate of Completion or some other proof of attendance fill out a PINRA form (supplied directly to the participant by the MassRID CMP) write a short Statement of Learning, explaining how what was learned will apply to the participant's work as an interpreter mail the PINRA form, copy of the proof of attendance, and the Statement of Learning to the MassRID CMP coordinator, along with a check for $10 made out to MassRID if the participant is not a member of MassRID.

Webinar Rates
IMIA Members: Free
Non Members: $25 per Webinar

How To Attend a Webinar
IMIA Members will automatically receive log in information via email within the week prior to the event.
Non members must register
(be sure to note the Webinar name/date in the payment description field; email address is required) and pay the $25 fee at:
http://www.imiaweb.org/ecom/pay.asp
.
An IMIA 1 year individual membership is just $90 and includes free attendance to all IMIA Lifelong Learning Webinars
... Join now at:
http://www.imiaweb.org/members/application.asp
.

---
Past IMIA Lifelong Learning Series Webinars go
HERE
Non-IMIA free Webinars go HERE
---
Page last updated: June 30, 2015
Additional Documents
© 2017, International Medical Interpreters Association | Site map


Find us online: