"I enjoyed the meeting and the degree of professionalism maintained at all the presentations and conversations. It was a very stimulating and productive meeting from my perspective!"

Nancy Steinberg Warren, MS, CGC
Board Certified Genetic Counselor and Genetics Educator
Jane Engelberg Memorial Fellow of the National Society of Genetic Counselors


---

2010 International Medical Interpreters Conference
Ensuring Patient Safety for Language Minority Patients
- A New Standard of Care -

September 3-5, 2010
The Joseph B. Martin Conference Center at Harvard Medical School
Boston, Massachusetts USA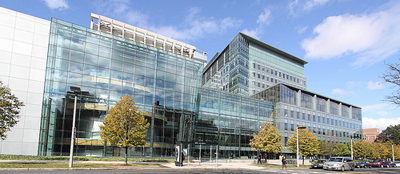 ---
Location: It doesn't get any better than this!
The Joseph B. Martin Conference Center at Harvard Medical School
77 Avenue Louis Pasteur, Boston, MA 02115-5899 USA
http://www.theconfcenter.hms.harvard.edu/

Accommodations & Travel Information
http://www.imiaweb.org/conferences/accommodations.asp

2010 IMIA Conference Schedule-At-A-Glance
http://www.imiaweb.org/conferences/scheduleataglance.asp

2010 IMIA Conference Workshops & Abstracts
http://www.imiaweb.org/uploads/docs/2010_IMIA_Workshops_and_Abstracts.pdf

2010 IMIA Conference Presentations (PDF)
http://www.imiaweb.org/conferences/2010presentations.asp

2010 Hospital Sponsors
http://www.imiaweb.org/conferences/hospitalsponsors.asp

2010 IMIA Conference Pictures
http://www.imiaweb.org/conferences/photos.asp
---

Hospital Tours


We are pleased to announce that we will have Hospital Tours available this year on Friday, Sept. 3rd at two exceptional Boston area Hospitals:
Boston Medical Center
Friday, Sept. 3 - 10am
BMC Tour Information form:
http://www.imiaweb.org/uploads/docs/2010_Hospital_Tour_Information_BMC.pdf
- - -
Cambridge Health Alliance
Friday. Sept. 3 - 12pm
CHA Tour Information form:
http://www.imiaweb.org/uploads/docs/2010_Hospital_Tour_Information_CHA.pdf
---
Meetings
This year, be part of a stakeholder meeting on Friday September 3rd. These Powerpoint-free interactive meetings will promote live discussion. Participants, whether IMIA members or not, are invited to join these different meetings throughout Friday. These will include Committee Meetings, Division Meetings, and other stakeholder group meetings.
Workshops

This year, be part of the Harvard Medical Community by attending the conference in the renowned Boston Longwood Medical and Academic Area. Some workshops will be given by health care providers on medical specialties, terminology and interesting topics for aspiring medical interpreters related to ensuring patient safety.
Hospital Tours

Interpreter Departmental Tours will be walking distance from the conference site! Learn the latest best practices with regards to interpreter management, technology, quality measures, and job opportunities.
International Panel

This year we will have a different countries representing the international panel to showcase the status of the profession in those countries. Come listen first-hand to see what your colleagues have learned in their quest to professionalize abroad.
International Job Analysis Results

National and International Job Analysis Projects will be showcased at the conference.
Focus Groups

The IMIA wants to engage participants in important topics of discussion related to the progress of the profession.
National Health Care Reform Update

Where are medical interpreters in the national health care reform? Come listen to the latest updates on recent trips and general advocacy work in Washington DC including a summary of the May 1 Forum meeting.
National Certification

Get the latest news on National Certification. What languages have been added? When will the National Board apply for ICE accreditation? All you need to know…
If you have any ideas for the conference this year, please share them with Kyra Marino at
IMIAAnnualConference@gmail.com
.
---
CEUs
The 2010 IMIA Annual Conference has been approved to give 11 IMIA Continuing Education Units
The 2010 IMIA Annual Conference has been approved to give 10 Continuing Education Points from ATA
---

Speaker Liaison
Speakers may contact Vonessa Costa, 2010 IMIA Conference Speaker Liaison, at
vcosta@challiance.org
with inquiries.
---
The conferences held to date have played an important role in documenting and motivating progress in this field, and have drawn the interest of attendees from all over the world. Established experts in medical interpreting practice and policy have strongly supported these meetings as an opportunity to share ideas with and lend moral support to each other. National health policy leaders have been invited to participate to share their points of view, and to be educated about the substance of and enthusiasm behind this movement. Newcomers to the field, especially medical interpreters and interpreter managers, have come to learn more about and to gain practical information to take back to their organizations, states & countries.

The format of the conference is grounded in workshop sessions that maximize audience participation, complemented by stakeholder meetings and plenary sessions on key national and international policy issues. IMIA provides the forum for new experts in the field to develop. This conference seeks to facilitate learning as an ongoing, dynamic and social process, and strives to offer engaging sessions in which diverse participants can form bonds, participate as learners and teachers, and feel integral to the learning process.

We believe presenters should make content relevant and meaningful, and offer ways to process information through dialogue, reflection, and application.
Additional Documents
© 2016, International Medical Interpreters Association | Site map


Find us online: