Welcome to the Texas Chapter of the IMIA. The IMIA's goal is for all IMIA Chapters to flourish to meet all the needs of the members of each region. While the IMIA is international it believes in the 'Think Global, Act Local' motto. We will have periodic conference calls to allow members in this region to network and find ways to advance the profession together in the region. Please email your representative with ideas, issues, and topics that you think should be discussed. The IMIA believes that organizing an IMIA Symposium each year in each state should be a key goal of the Chapter. If you are willing to volunteer to assist, please let your representative know.

Events
To find or post medical interpreting conferences or events in Texas go to:
http://www.imiaweb.org/events/default.asp

Trainings
To find or post trainings and workshops in Texas go to:
http://www.imiaweb.org/education/trainingnotices.asp.

Interpreters
To find IMIA members in Texas go to:
http://www.imiaweb.org/corporate/find.asp

Corporate Members
To find IMIA Corporate members in Texas go to:
http://www.imiaweb.org/corporate/corporatememberdirectory.asp

Registry
To be listed in the IMIA Interpreter Registry go to:
http://www.imiaweb.org/members/application.asp


TEXAS INFORMATION & RESOURCES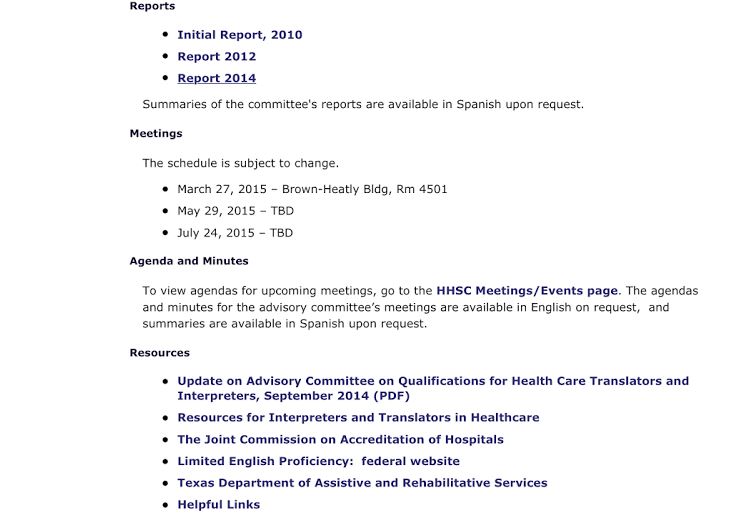 Advisory Committee on Qualifications for Health Care Translators and Interpreters
http://www.hhsc.state.tx.us/reports/2014/acqhcti-update.pdf

http://www.interpreterhelp.com/

http://www.dars.state.tx.us/dhhs/index.shtml

www.aatia.org
Houston Interpreters and Translators Association
http://www.hitagroup.org/
Texas Hospital Association:
http://www.texashospitalsonline.org/
Texas Association of Healthcare Interpreters and Translators:
http://www.tahit.us/
Texas Association for the Deaf:
http://deaftexas.org/wp/
Texas Society of Interpreters for the Deaf:
http://www.tsid.org/
Language Access: United States Department of Justice Language Access informative presentation, please click on the link below to view.
http://www.justice.gov/crt/pressroom/videos.php?group=2
---
Houston Chronicle Article Regarding Careers in Medical Interpretation
http://www.chron.com/default/article/Medical-interpreters-bridge-important-gapServices-5297825.php

---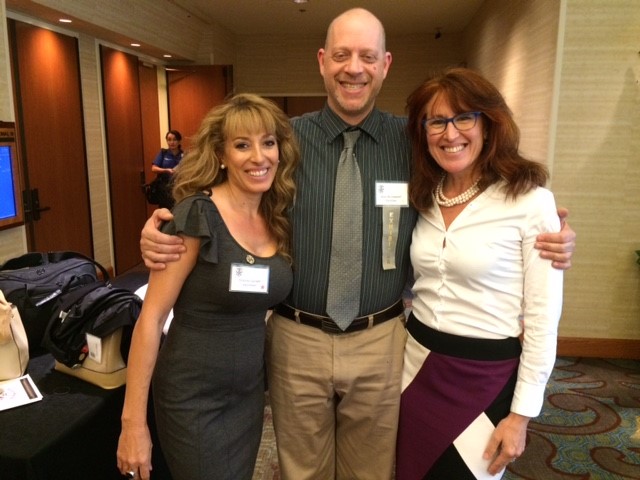 Left to right: Yolanda Garret (Freelance Interpreter and IMIA Texas Chapter secretary), based in San Antonio, Sean Normansell (Interpreter at Seton Family of Hospitals, IMIA Education Committee Chair and IMIA Texas Chapter Chair). Sean is based in Austin, and Valerie Mayer (Texas Chapter Vice-Chair based in Houston and Interpreter at the Neurology Clinic for pediatrics at Texas Children's Hospital).
---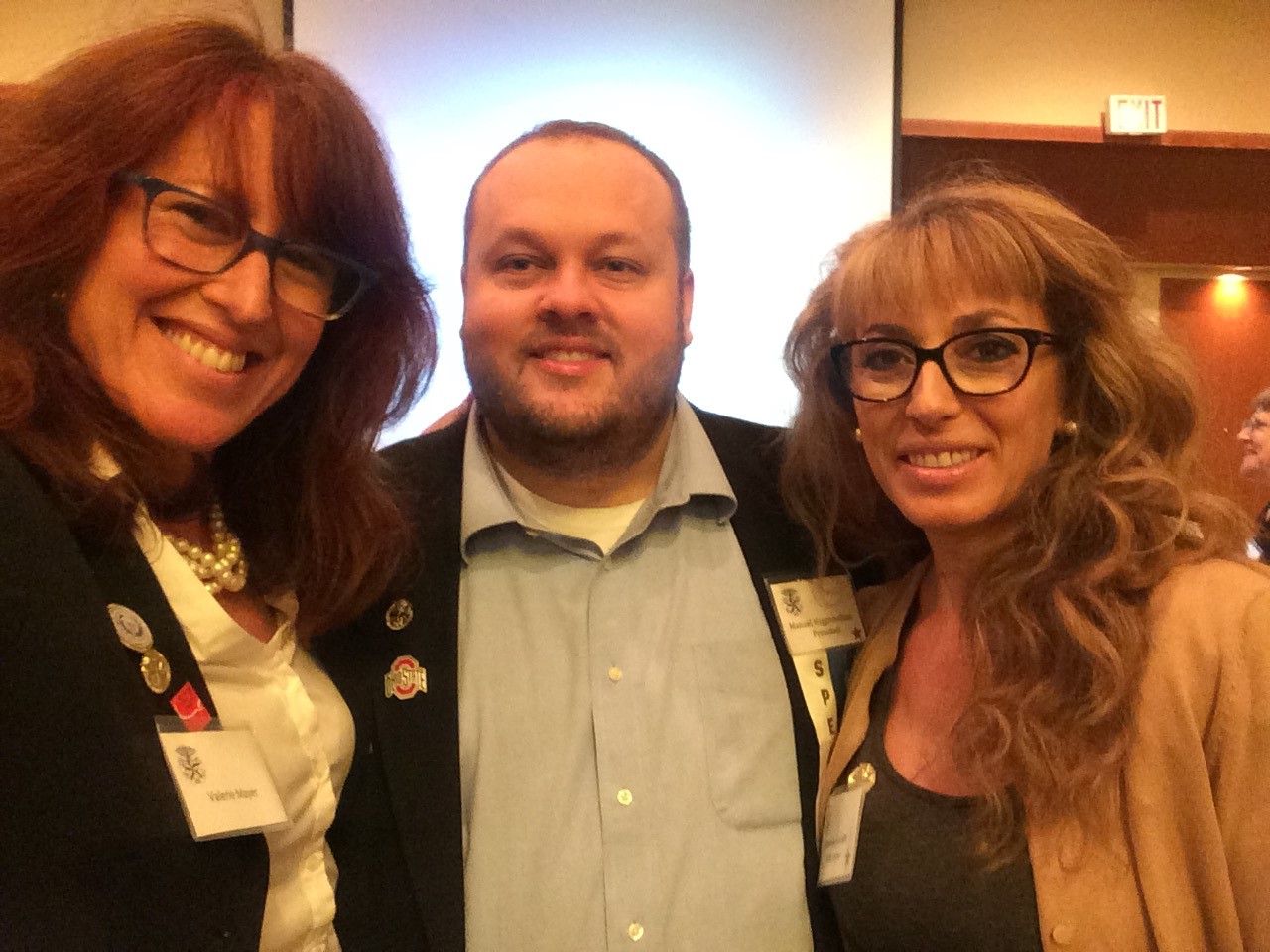 Left to right: Valerie Mayer (Texas Chapter Vice-Chair based in Houston and Interpreter at the Neurology Clinic for pediatrics at Texas Children's Hospital), TAHIT president Manuel Higginbothan, and Yolanda Garret (Freelance Interpreter and IMIA Texas Chapter secretary, based in San Antonio).
---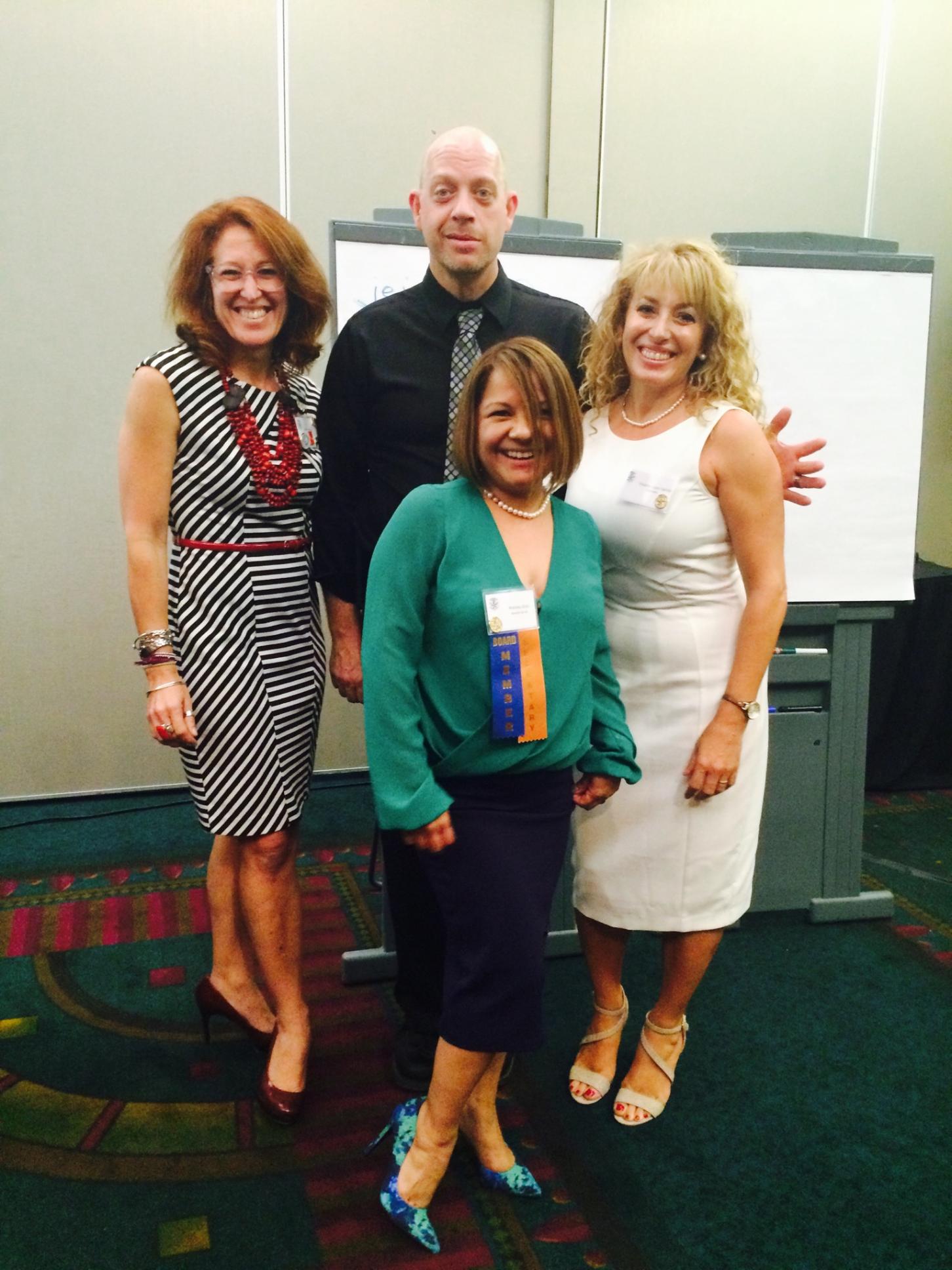 IMIA Texas Team at 9th Annual TAHIT Educational Symposium September 25th & 26th, 2015 Galveston, Texas.
---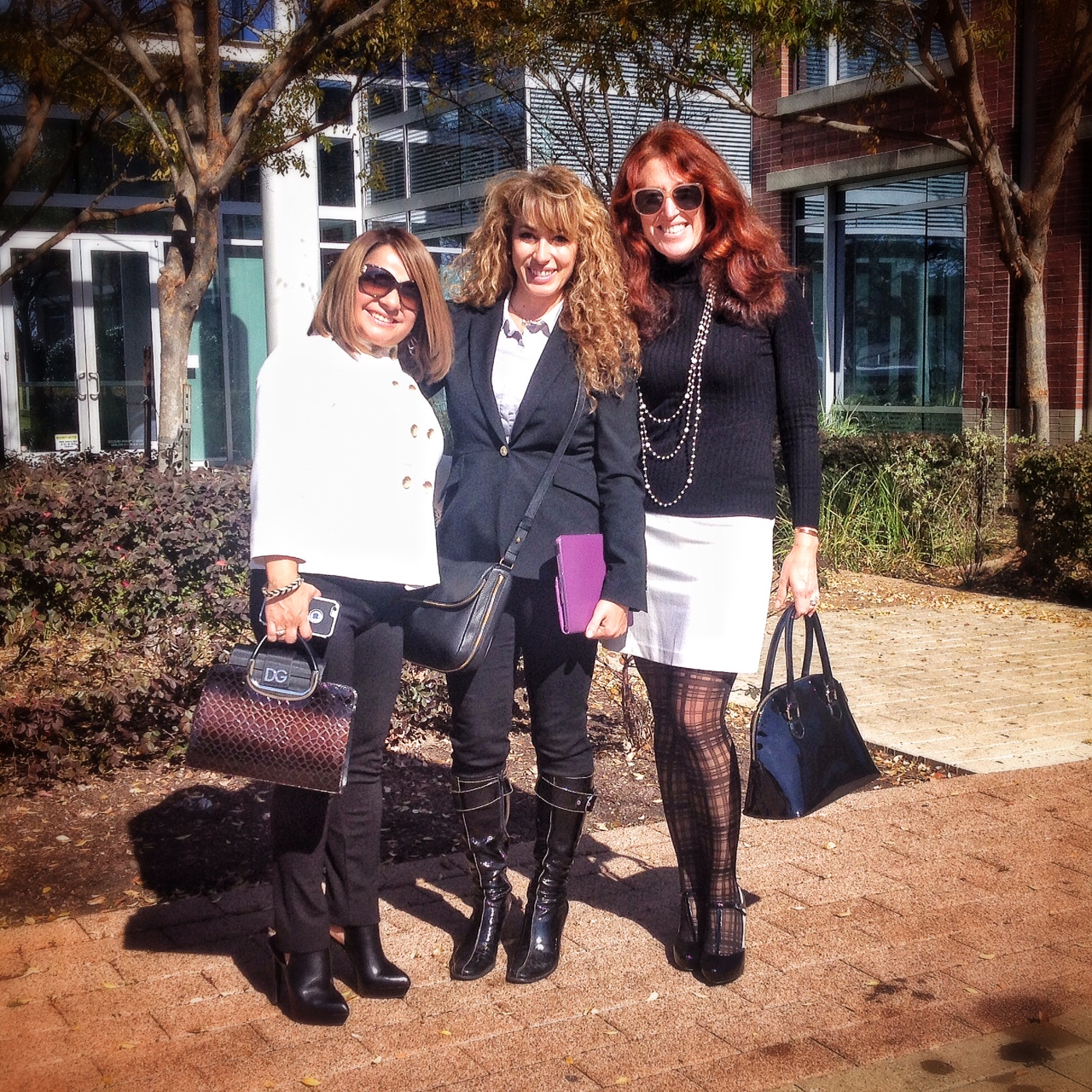 IMIA Texas Chapter leaders at HITA (Houston Interpreters and Translators Association) General
Meeting, January 17, 2015

---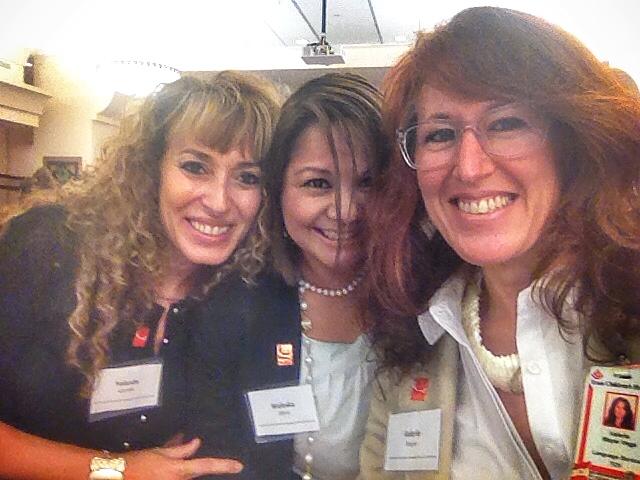 Texas Chapter leaders at the 3rd Annual International Language Services Conference: "Diversity, Inclusion, and Language Access" at Memorial Hermann in Houston, Texas October 10, 2014

---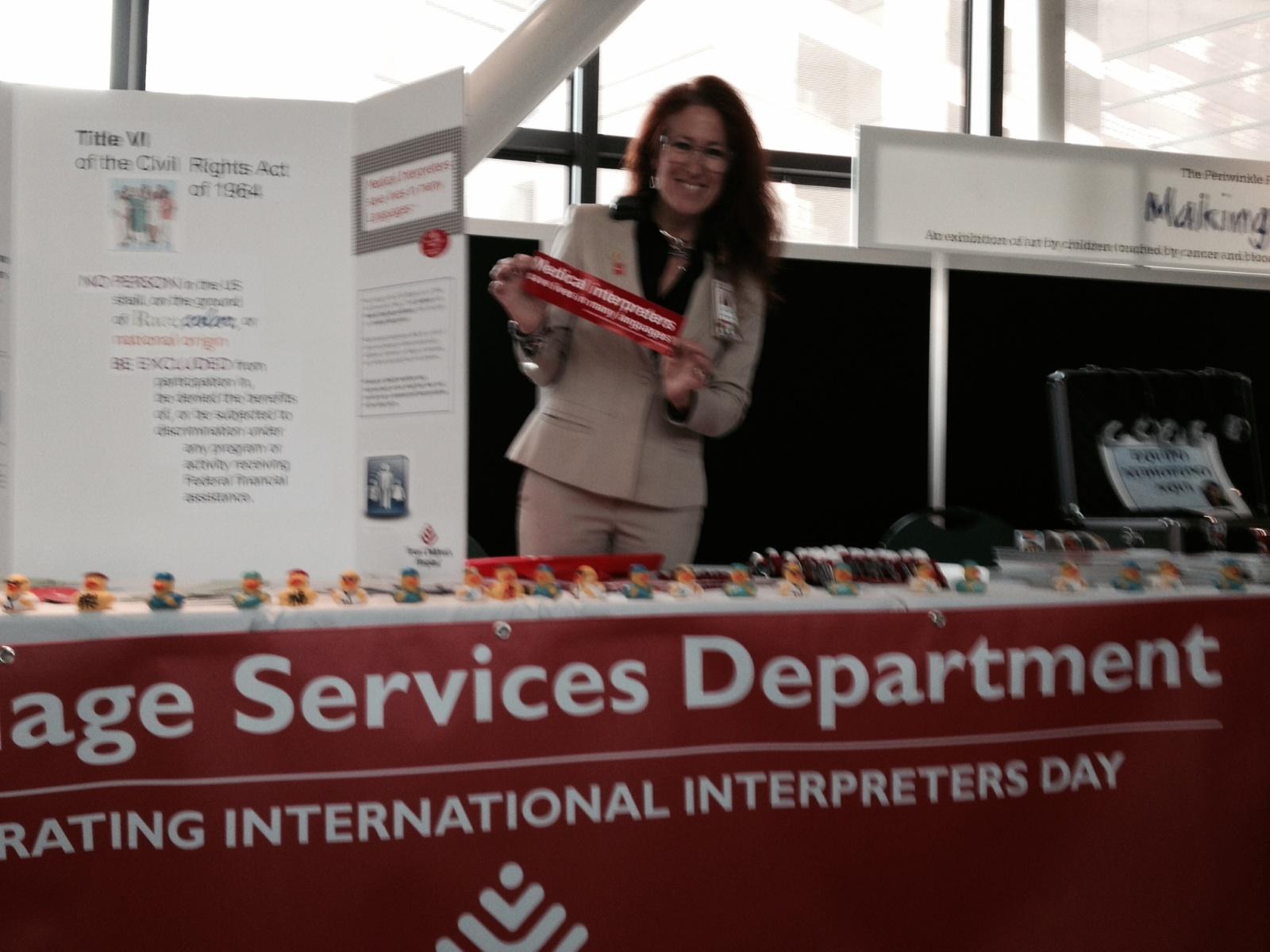 Valerie Mayer, Texas Vice Chair, Celebrating International Interpreters Day


---


Valerie Mayer - IMIA State Chapter Chair for Texas
Contact: Texas@imiaweb.org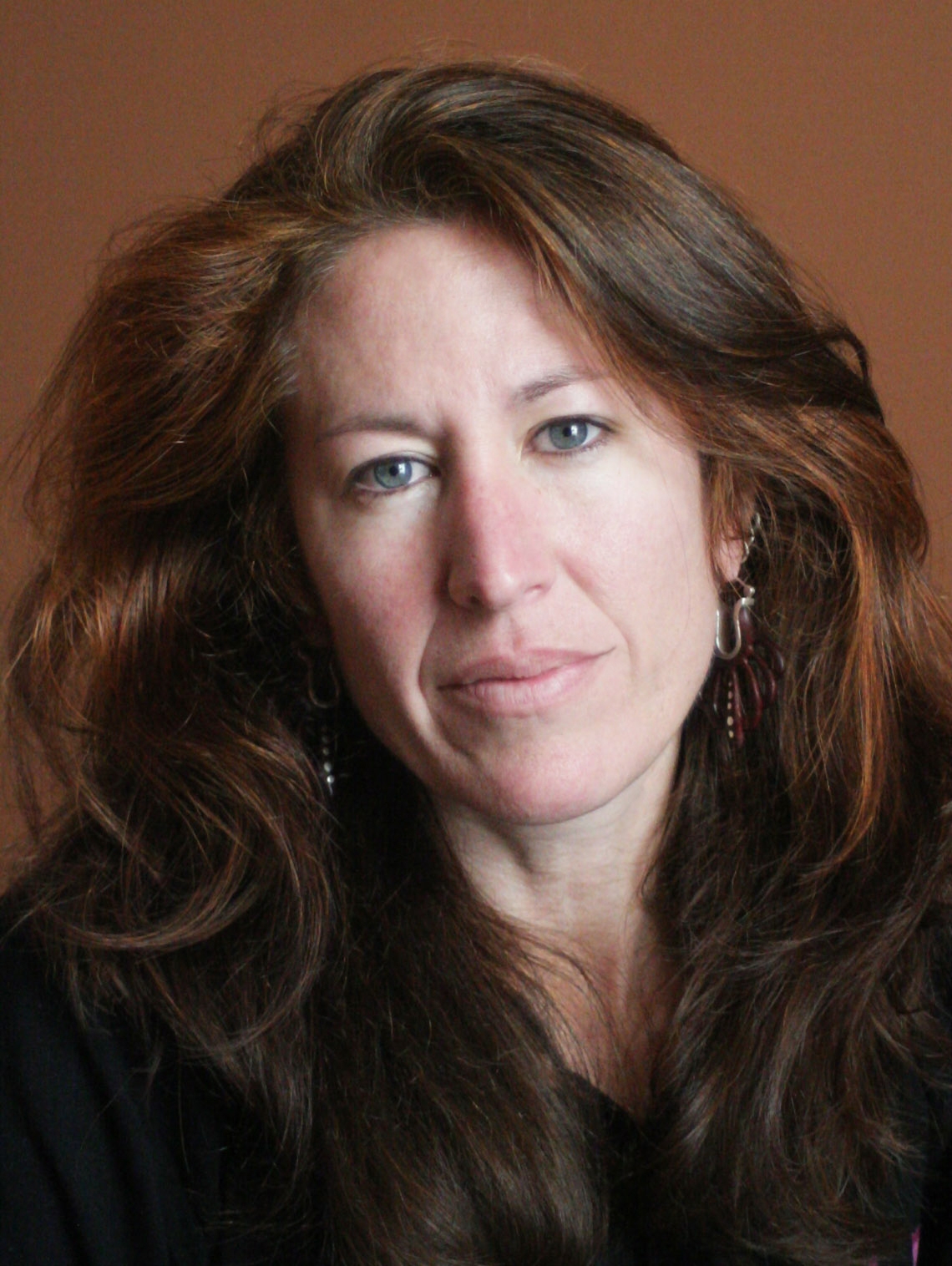 Valerie Mayer was born and raised in Lima, Peru. Upon graduating with a B.S. in Communications from the University of Lima, she worked 19 years for the South American advertising industries in Peru, Chile, Argentina and California, as broadcast producer. In 2007 she joined Lopez Negrete Communications in Houston TX– one of the largest and most influential Hispanic agencies in the US. Her passion and deep interest in Social Communication, and her curiosity for the advertising human ingredient, led her to re-engineer her profession. By 2008, Valerie was unfolding her skills as Spanish Consecutive Interpreter working for Masterword Services Inc. and Accessible Signs, servicing all the mayor hospitals and institutions, such as Hermann Hospital, Saint Joseph Hospital, Woman's Hospital, Texas Children's Hospital, Texas Department of Family and Protective Services, and the Office of Immigration and Refugee Affairs, just to name a few. Valerie is a CMI Spanish and the Supervisor for the Language Assistance Department at MD Anderson Cancer Center at the Texas Medical Center in Houston, TX. She is an active member of TAHIT, HITA, ATA, NCIHC, IMIA, and has participated as guest speaker for the course for Medical Interpreters at the Houston Community College for Health Care Providers Coleman College in 2013 and 2014. Valerie has a passionate commitment toward the Hispanic and Interpreters' communities. She is constantly working on efforts to make the interpreters' environment more cohesive, professional, and up to date. She is driven to be a part of the history that is being written in our current Health Care system.


Sean M. Normansell - IMIA State City Chapter Chair for Austin, Texas
Contact: Texas@imiaweb.org

Sean M. Normansell
was born in Houston, Texas. A native English speaker, he studied Spanish and French in High School. Post graduation saw him working in the construction industry, followed by over fifteen years of ad hoc interpretation and bilingual positions ranging from construction, landscaping, lawn maintenance and irrigation to debt collections management and crew coordination for a foundation leveling contractor. Moving to Georgia in 2007, Sean elected to seek work as an independent Spanish interpreter after learning about the large non-English speaking population in the Atlanta area. He completed the 40 hour Bridging the Gap Medical Interpreter training, the required Court Interpretation Skills Workshop offered by the Georgia Commission on Interpreters, and a 40 hour Legal Interpreter training course at Georgia State. Owning and operating his own business as a sub contractor accepting assignments from twelve different companies located in the Atlanta area and around the country allowed Sean to gain extensive hands-on experience in the legal, medical, & social services interpretation fields. Sean has traveled to Spain and worked as an escort interpreter in Costa Rica on multiple occasions. Sean has worked as a staff interpreter at Piedmont Hospital in Atlanta and more recently for Seton Family of Hospitals in Austin, TX.
Kathy Howell - IMIA State City Chapter Chair for El Paso, Texas
Contact: Texas@imiaweb.org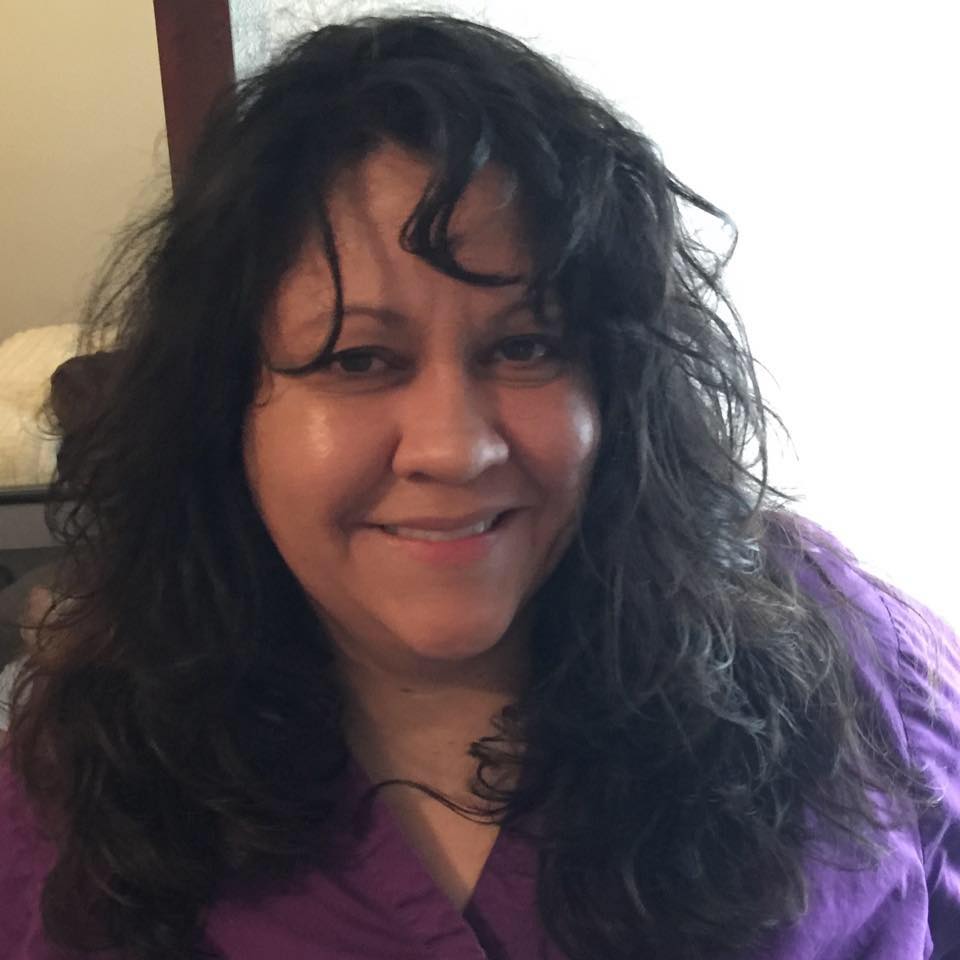 Kathy Howell
, CMI works and is trained as an interpreter and translator in the medical and legal fields. She became a Certified Medical Interpreter in 2011, with the National Board. Kathy began her interpreter training already having experience in both the Medical and Legal fields. In addition, she received military medic training, and has a BS in Legal Studies. In the past, Kathy was a TAPIT Member-at-Large, and the TAPIT Healthcare Committee Co-Chair and Administrator. She is currently the TAPIT Education Chair. In her role as Education Chair, she initiated and currently runs the TAPIT Webinar Program, which offers educational opportunities, and continuing education credits for interpreters, and translators. In addition to TAPIT, Kathy has been volunteering with the IMIA Terminology Committee, as of early 2012. She has helped with the creation, and contribution to the ITRD Database, the newsletter and related projects. She became the IMIA Terminology Committee Vice-Chair in March of 2016. Kathy was recognized, and given an award for her contribution to the TAPIT organization in 2014. She was awarded the IMIA Interpreter of the Year Award in 2015.
Vacant -
IMIA State Chapter Secretary for Texas.
Contact
:
Texas@imiaweb.org
---
Former Texas State Chairs
- - -
Waleska Ghini
Alfredo Mercuri
Additional Documents
>Texas Medicaid Pilot Report 2007
© 2017, International Medical Interpreters Association | Site map


Find us online: