IMIA Announces Collaboration With

PROFESSIONAL PROGRAM INSURANCE BROKERAGE (PPIB)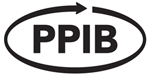 IMIA is pleased to announce the appointment of Professional Program Insurance Brokerage (PPIB) of Novato, California as the preferred provider of professional errors & omissions insurance program for members. This program is available on a national group basis. PPIB will offer IMIA members a low cost program featuring ease of quoting, submission and issuance of certificates to meet contractual requirements. The professional liability coverage can help members meet contract requirements as well as provide protection from costly lawsuits alleging negligence and/or errors in interpretation and/or translation, and includes bodily injury. There is a general liability option as well which can be added at a low additional premium.
For more information or to get a no obligation quotation, visit the website at: http://www.ppibcorp.com/insurance/translators.html or call them at 415-475-4300.

Take advantage now of this important member benefit! The IMIA has no financial partnership w/ PPIB and will not receive any financial contributions for members signing up for insurance.

About PROFESSIONAL PROGRAM INSURANCE BROKERAGE
(PPIB) handles professional and general liability programs for many industries including interpreters and translators. These programs are written on a national basis. PPIB takes the philosophy that to best serve programs, it is necessary to learn everything possible about the field, and be involved in their world. Due to this unique approach, we have successfully developed a strong reputation in the industries we insure. This makes us a resource for our clients and adds value to the insurance relationship.
Additional Documents
>Professional Program Insurance Brokerage 2009 Conference Ad
© 2018, International Medical Interpreters Association | Site map


Find us online: